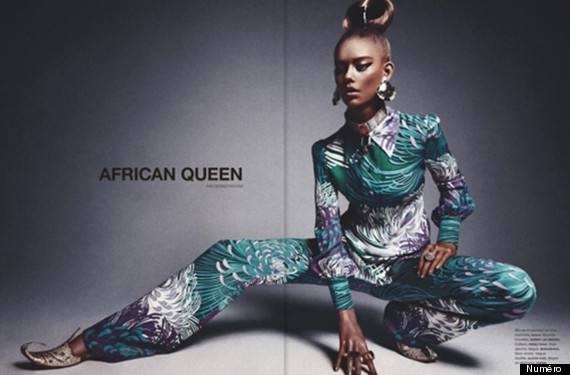 In the spread,
Ondria Hardin
, a 16-year-old, blond-haired, blue-eyed model is seen with darkened skin, striking a pose for the glossy.
This is what the young model actually looks like...
Although the magazine has apologized for this, but I think there is more than just an apology that needs to be said in the situation.
Here are some articles and a video to look at: